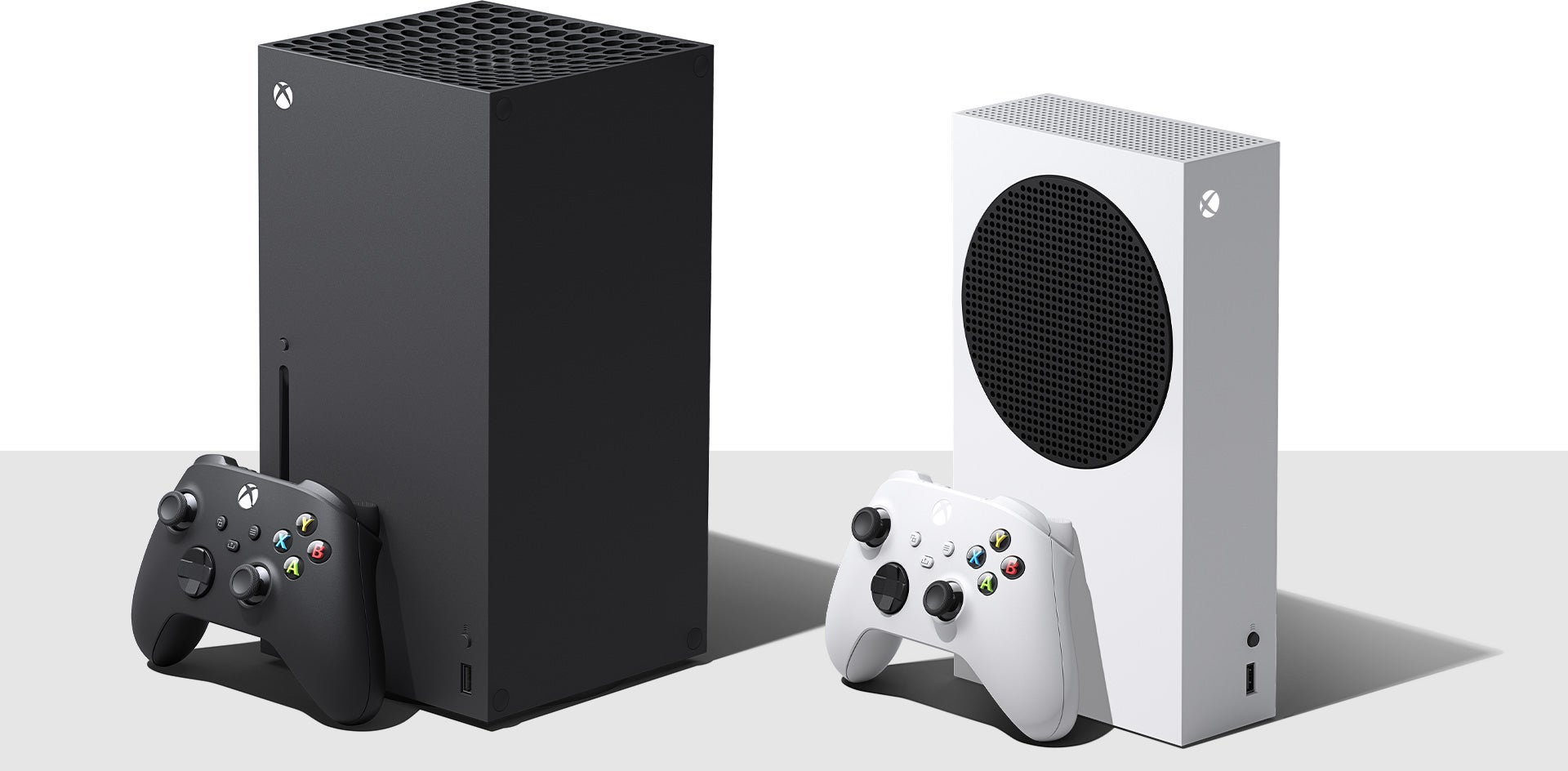 Yesterday, Sony made what's likely to go down as one of the most surprising news of the year, if not the entire console generation. The platform holder announced a price increase for both of its PS5 editions in most regions, except the US.
The announcement created a wave of shock amongst fans, not just because of what Sony cited as the reasons behind this unusual decision, but also because of the implications it could have on the wider industry – including rival Xbox.
Well, it looks like – for now at least – Microsoft is not contemplating a similar price hike for Xbox Series X or Series S. A Microsoft spokesperson told Windows Central that the prices of both consoles will remain as they are today in USD, EUR, and GBP.
"We are constantly evaluating our business to offer our fans great gaming options. Our Xbox Series S suggested retail price remains at $300 (€300, £250) the Xbox Series X is $500 (€500, £450)," the spokesperson said.
As Windows Central points out, of course, this does not mean that Microsoft could not end up raising the prices down the line. But for now, at least, prices will remain the same in camp Xbox.




Source link
https://colab.research.google.com/drive/1v0crCKL87uCmZqXEmrNn7-UhNYliYeDl
https://colab.research.google.com/drive/1s4gY7IgB34ehO0GNn0biqB7KsmgeMriX
https://colab.research.google.com/drive/13NCqY5LoZ5EglPDzu5NKkOhXbstP2-zD
https://colab.research.google.com/drive/1amsZt573wCuMDRQWiiObM0aS8Rrjs-7q
https://colab.research.google.com/drive/1Ss4RtKvs9WecBFJU-OvlIQTG2S1zCJ0G
https://colab.research.google.com/drive/1VJwNJ-pOG0uG5c-PlaRW3rL9Q5TG4UYG
https://colab.research.google.com/drive/1YB_iSnjSjgIwaH_f38tDxIJSb9Lie_MW
https://colab.research.google.com/drive/1h9N6_4J38UQglm_1wMGJe7DiTLtX68Ju
https://colab.research.google.com/drive/13IePKsrhMPyuHkEpJbHLX2aEnS6TyaJh
https://colab.research.google.com/drive/1q5HJmWSIDU-tkTd7zmikPfTOWgWJ90qD
https://colab.research.google.com/drive/1fsULF_d3j1c8ZnTuK3Y9GP4aZRY65IEg
https://colab.research.google.com/drive/1Ow5Ult4nmTkAi8v6Vue47F9KUtsRMQ3N
https://colab.research.google.com/drive/1Qs7QXRBlMg6ufXEQXX65gk686GmaJWQ3
https://colab.research.google.com/drive/1Mv5BWuAmrIuOHCywBLAwFmk4j0fk4Oj6
https://colab.research.google.com/drive/1dury5wO7j1bFbIHo-iyeuToDT5bMZDMh
https://colab.research.google.com/drive/1SDFXBmCKkdwA-foLXHTheyAiCufmv1JI
https://colab.research.google.com/drive/1OYQC8KILx0CKutMJDtWNV3RXXqCrBoMJ