CD Projekt will discuss what's next for Cyberpunk 2077 on September 6 in a Night City Wire stream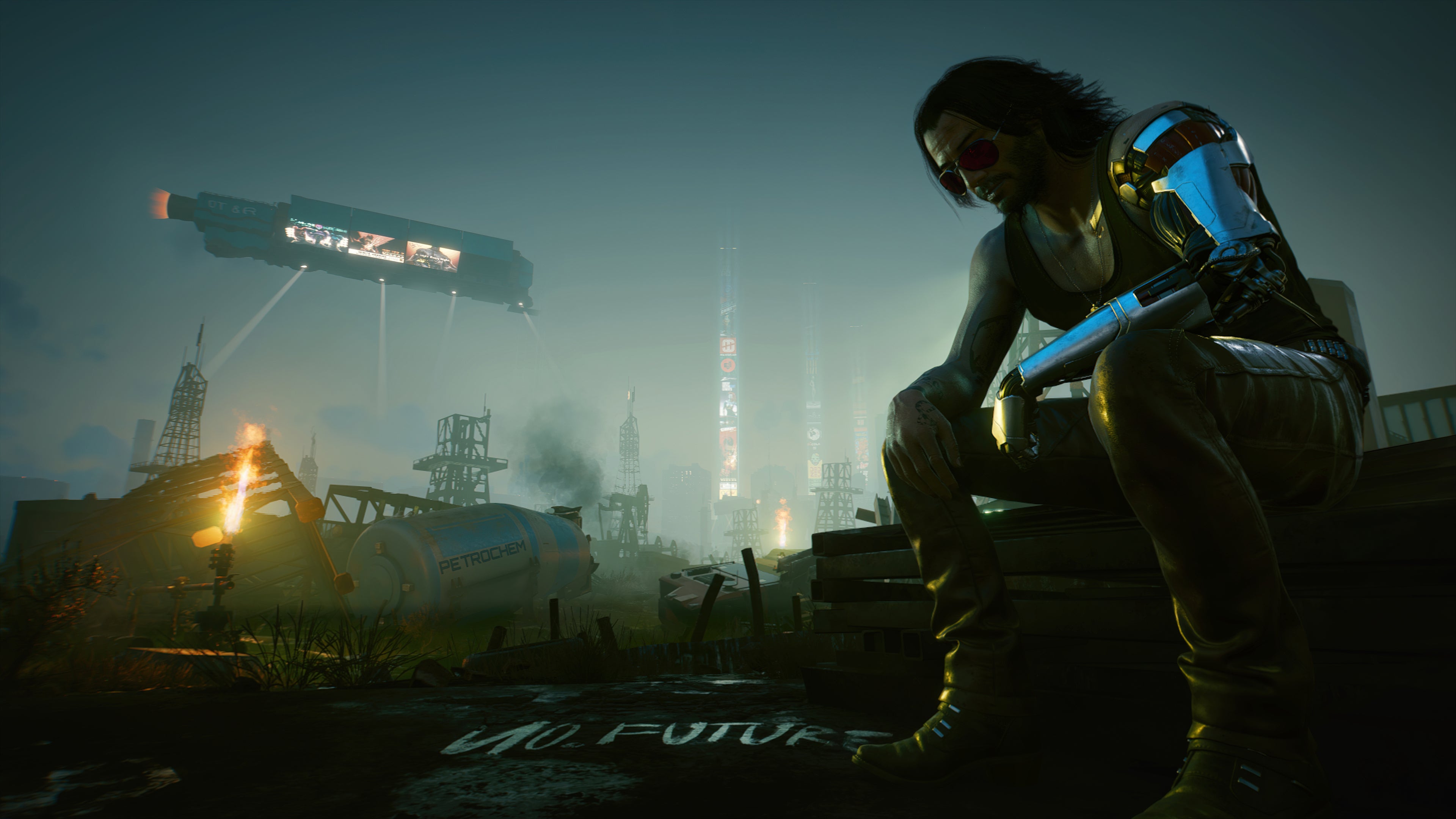 CD Projekt Red will talk about all things Cyberpunk next week on September 6, and specifically about what's next for Cyberpunk 2077.
The studio will also discuss its anime series Cyberpunk: Edgerunners which is scheduled to debut on Netflix September 13.
The show is a joint project between CD Projekt, Studio Trigger, and Netflix and is set in Cyberpunk 2077's universe, but features a different story and takes place in a separate period.
As far as the game is concerned, it's possible CDP will touch upon Cyberpunk 2077's first expansion which is slated for next year. Leaks regarding the expansion hint that its possible players will head to previously inaccessible areas. These areas purportedly include the Combat Zone and the Sports Dome.
Nothing is actually known about the expansion other than what was leaked through the lines of dialogue that cropped up online, so you will want to watch the Night City Wire stream just in case something is mentioned about the expansion. You never know.
You will be able to tune in to the Night City Wire stream on September 6 at 8a PT, 11am ET, 4pm UK, 5pm CEST.




Source link
https://colab.research.google.com/drive/1b_24KRY6bp3cutDYJbPxkTXS5FWh_oG2
https://colab.research.google.com/drive/1BPs7i89JYfP_NFoPdPoKoUo_I9hx3Adf
https://colab.research.google.com/drive/1Ur_xDLq1SMFin3-oj1Km3eHLAlXSxa1S
https://colab.research.google.com/drive/11RXeA4g-HVIFKDk7LIMjcal8bqiW2BGi
https://colab.research.google.com/drive/1xOSK8EmtXadGWNT7q15OGrB9OhKaMEv1
https://colab.research.google.com/drive/1ZVsJIfBgzWaECTGzcBofaLvOw04MxQVY
https://colab.research.google.com/drive/1ezAXz5n_i_LoVjdW2qDTE3kD4PT2OUqy
https://colab.research.google.com/drive/1JlsqIhiW430OVipYQJJcCoAzmtBGRat6
https://colab.research.google.com/drive/1bY4-aXBvojJ4ggzFTcTQ80l5bBzIiq93
https://colab.research.google.com/drive/1VS5gpYm8SXuOkn-b9w5QzmC88GiraEKt
https://colab.research.google.com/drive/1E8M9wPZFeaagPiaDWZZpXQJNQ1_5EdYT
https://colab.research.google.com/drive/1jvMYa2VQ6T8OsphoWHvqaa1Wur87RFFh
https://colab.research.google.com/drive/1_ck_Y48GF0rwhHNCgW8Mn9dy-NeSFq__
https://colab.research.google.com/drive/1peAPzYo4grcZdQPRXo_DluymQGnILRV4
https://colab.research.google.com/drive/1ZUld1XS1QOW5Sxe33WSS8YcEkUF_pf9j
https://colab.research.google.com/drive/1F8mSV6B-fHNg2XG2Q-2uyZqze-Asm6z6
https://colab.research.google.com/drive/1RJrbmzKa61HqHlLnZGJBx7L8-euMeaPj
https://colab.research.google.com/drive/1witAfhDol7-32PTa8rltbizsSBFExQ9T
https://colab.research.google.com/drive/1fYaZQaG2b3rCCeu3zN4Uujyr_D2ZHvuq
https://colab.research.google.com/drive/1_Gqg-L4Q8WtGOmuNwJj_e36urta5zaAM
https://colab.research.google.com/drive/1b5AOdkzabYejV4L5eDwQ9-ThvZaTCDEc
https://colab.research.google.com/drive/1MaE2Fpbhdt57IAM6S8mIqYa-D3CErwax
https://colab.research.google.com/drive/1x6sqntuhVHalUwmalOl4E-80VLG9lLGX
https://colab.research.google.com/drive/1tFp41G7ga4bwXhR4elAqx_yMrjvgvXO5
https://colab.research.google.com/drive/1AfX_BqteB8tPpXwA4KHTi-Da4q-yworu
https://colab.research.google.com/drive/18Pz1vGfRsLvIyNZSJH6DNhhkQ0gdGFhm
https://colab.research.google.com/drive/1qS0ZiEYC5xqD0f2-Q7i7Gq1aES4sLKFy
https://colab.research.google.com/drive/1SeQigbe5AgAxfac3Dh-WT977srrpWPI1
https://colab.research.google.com/drive/1r72S6l3No3F5VhM6-rR-7YgeApnIzm10
https://colab.research.google.com/drive/1GM_OqAd6hIaEpf7weYAMLGiB3dWWV3Sf
https://colab.research.google.com/drive/13hUN6lXYSHJ6Nx8j3f3ig-R7OqRr4PeL
https://colab.research.google.com/drive/1H9va-3PICOnJJqBay1-ni1IeJuOAKn92
https://colab.research.google.com/drive/1J5wWLRI6hiOxjfGGy56O3Wkmwj257GEh
https://colab.research.google.com/drive/1kooSPSYhaxwo4SGlOofXqiA-ya-ddSzV
https://colab.research.google.com/drive/1fbCsFVh4Q6BHbS-Cb8e6XPpRESmrKdtV
https://colab.research.google.com/drive/1Mck4yUBzVKhd5iieDqvGq2qe–BdGjin
https://colab.research.google.com/drive/1hICIs3jqhXvMH_73DAZGvWJKNOAyeoaZ
https://colab.research.google.com/drive/1w2ZzHrznUMgTCH-vLbLCCAA0vbWIoTrL
https://colab.research.google.com/drive/1sAnI0MR3yNbXQ8m0mMbNqLNzjQ6zLJO3
https://colab.research.google.com/drive/1Dm4QPRzXECKR-rmruqjxV7Z-3sq0-1Pb