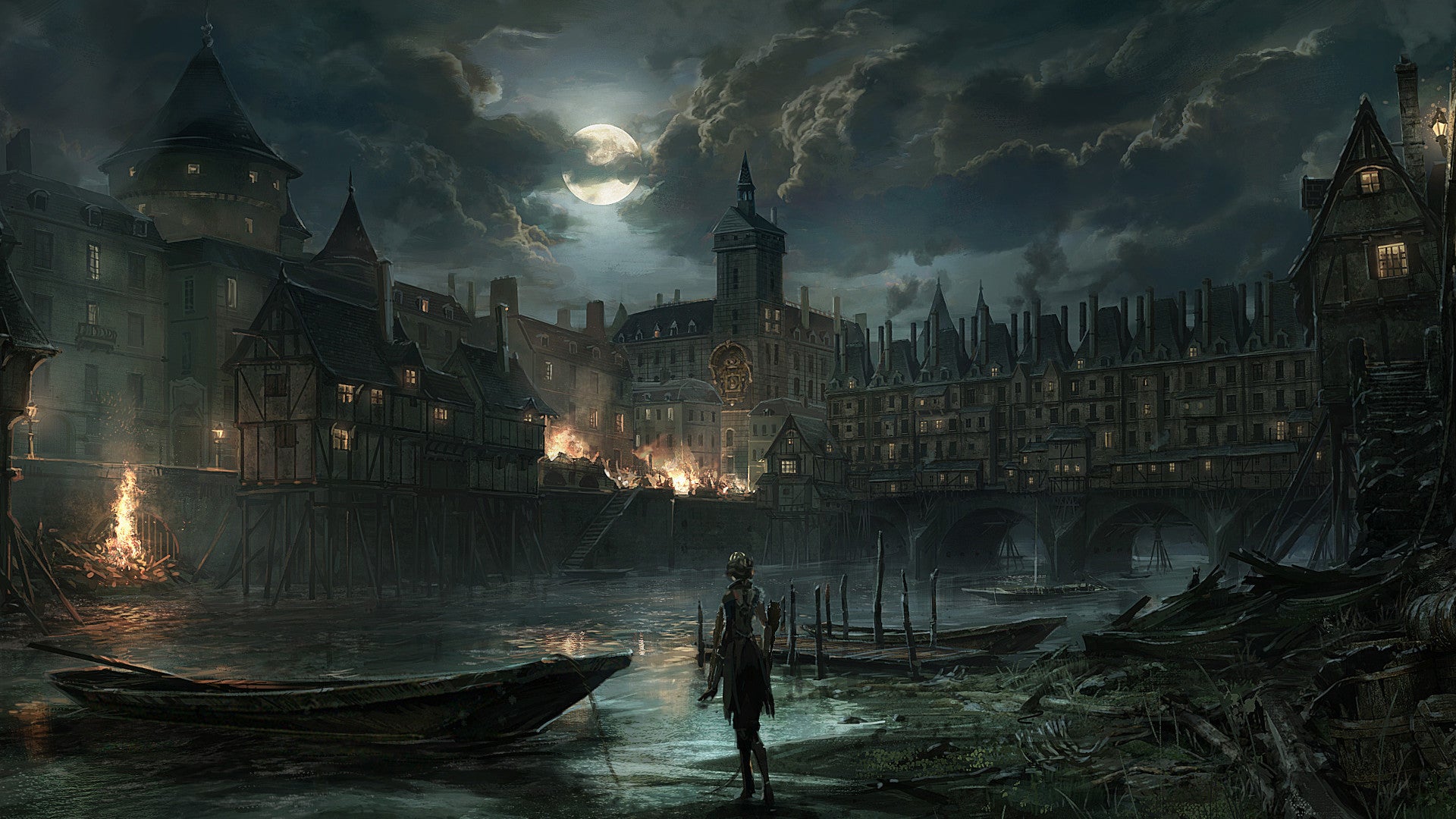 The veil around Steelrising has lifted, meaning early review impressions of the third-person action game, alongside all its shiny bits and blemishes, are out in the wild for the world to see. Comparisons to the rest of the genre, especially the From Software games that have set the bar, are impossible to avoid.
To go alongside our in-depth review of Steelrising, Connor and Jim have sat down to talk briefly about some of the games best and dodgiest parts. You can check out that video below, which you should absolutely do if you want a quick fix of informal discussion, or the occasional botched French word here and there.
Not to spoil it or anything, but Connor talks about the revolutionary France setting of the game, something they found particularly interesting throughout the process of their review. This pro comes with a chaser, the way your character's background as a dancing, prancing automat is weaved into combat, represented as quite remarkable move sets. It's pretty cool to look at at!
But, there are negatives too of course. When compared to some of the more exceptional and noteworthy entries into the same genre, the game falls a tad flat. Some weapons feel clunky and unwieldy, enemy variety isn't especially exciting, and everything kinda comes to get in a middling experience. It's alright! If you're fiending for more games like this, it's here waiting for you! But you're not getting A5 beef here.
What do you think? Check out the video above and let us know whether you'll still pick up Steel Rising, as well as what should go on Connor's back wall. It's so plain and empty, surely he can get a poster or something…




Source link
https://colab.research.google.com/drive/1BkEbpwLH7rpGvQRAzglOuTAmfNuNO-3Z
https://colab.research.google.com/drive/1FLoSrDwbIHK2wp62x5oGpqlXwDdUUYgR
https://colab.research.google.com/drive/19_6fm_6OnJdYSIj4xDZyMs_hTHDTClxI
https://colab.research.google.com/drive/1K5KvnzQBauwB0Ic3Q2OaeGwf5cC_yj7X
https://colab.research.google.com/drive/1vTX3vH8ayfGJowY7o5KWpIBcRZVhIp2m
https://colab.research.google.com/drive/1uqf_r8QUJFcECiMm1HhtXVy75MsSrd30
https://colab.research.google.com/drive/1MVC7vsL2q5Xl1lkbLuIF56f_C0oBu8aO
https://colab.research.google.com/drive/1li_-05ZXCyevPM59OfJpu4H4P-3BrAIh
https://colab.research.google.com/drive/15Xu9sxgJeNzzJxfpfcaAS5KWNJ83RmVp
https://colab.research.google.com/drive/1_4lR7eTraCotqZ-JvumDKSdyfEmRyW7N
https://colab.research.google.com/drive/15klwn0YWepHxrD7GXBh4dabKH-pLh0NT
https://colab.research.google.com/drive/1M10jhAVuND4mjwkwkPL9o95qLbnt7VlQ
https://colab.research.google.com/drive/17dY-O8SIc_Zl8zJJplQ7jSuG-KkMf8te
https://colab.research.google.com/drive/1CiB6vAEqeyKD_YjHFnJuhFLVIj5eNgS2
https://colab.research.google.com/drive/1amYdKvr6rjg2HnWmN2GZk38nzH1B4z1W
https://colab.research.google.com/drive/1Q3UUyo0cMkNSffDg4oCxQiiNcNtzhak5
https://colab.research.google.com/drive/1jPFnDraGL6d39Jw5CfoUPixLVTEm9HBr
https://colab.research.google.com/drive/1O7mAhUfX_LjfSLcIGfsl2JIl9etT6LEA