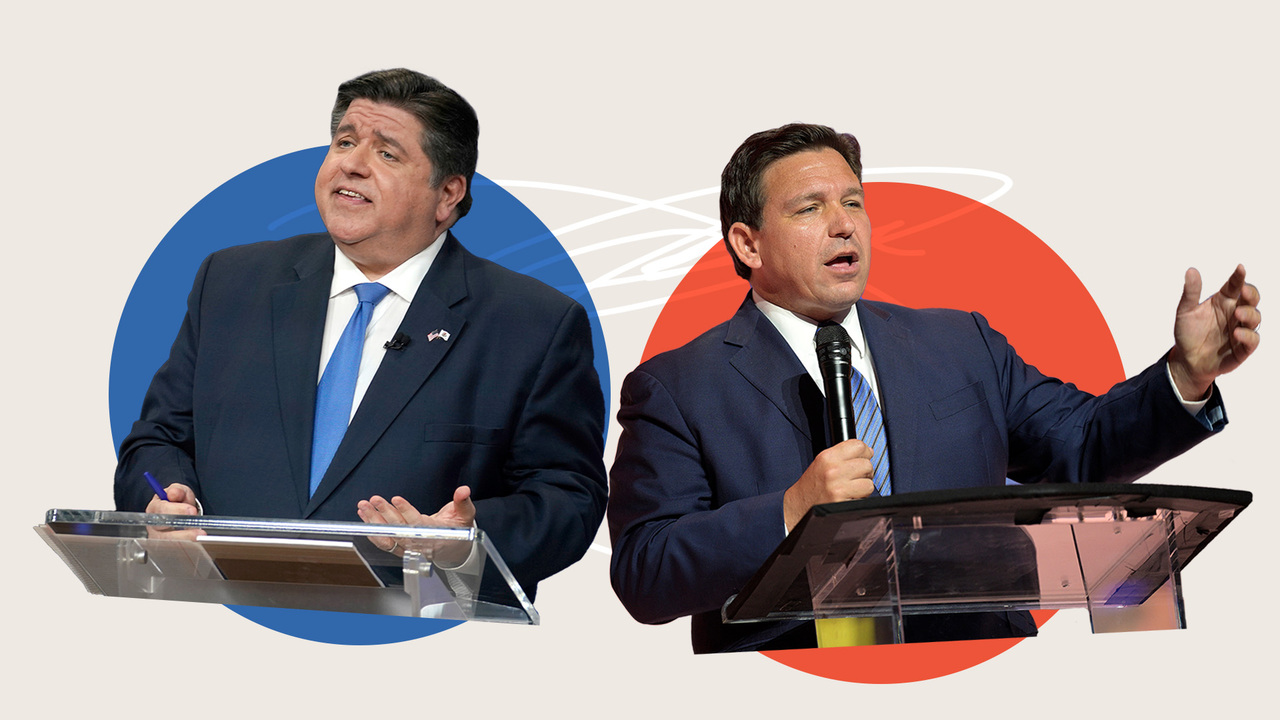 No two governors seem to exemplify nationwide partisan divide more than Democratic Gov. J.B. Pritzker of Illinois and Republican Gov. Ron DeSantis of Florida … especially when you see them side by side.
While Pritzker pledged to ban assault weapons at his Jan. 9 inaugural address, DeSantis took to his stage on Jan. 3 in Tallahassee and said "Florida is where woke goes to die."
On child care, DeSantis promised to enact laws to "defend our children against those who seek to rob them of their innocence," while Pritzker advocated for universal preschool and quality child care options. "Let's provide more economic security for families by eliminating child care deserts and expanding child care options," he said.
mastercoinbb
mastercoinbb
mastercoinbb
mastercoinbb
mastercoinbb
mastercoinbb
mastercoinbb
mastercoinbb
mastercoinbb
mastercoinbb
mastercoinbb
mastercoinbb
mastercoinbb
mastercoinbb
mastercoinbb
mastercoinbb
mastercoinbb
mastercoinbb
mastercoinbb
mastercoinbb
mastercoinbb
mastercoinbb
mastercoinbb
mastercoinbb
mastercoinbb
mastercoinbb
mastercoinbb
mastercoinbb
mastercoinbb
mastercoinbb